Live Launch Support
Webinars, Challenges, Virtual Summits, and More!
We've hosted and supported entrepreneurs with many launches and one thing is for sure: they are not for the faint of heart! If you are serious about seeing your launch be a success, delegate the tech to us.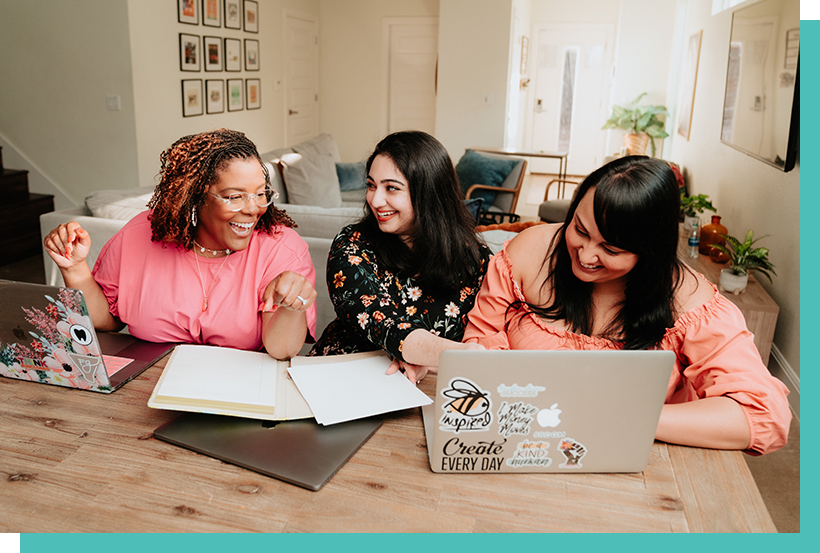 Planning
Tell us about your business, show us everything you have created so far, and what your vision for your launch is. We are going to be your launch partners and need to understand every little detail in order to create a customized execution plan.

Setup
There's a lot of tech setup that needs to happen for a smooth launch. Landing pages, email sequences, automations, and so much more! Give us your content and we'll take care of the rest.

Going Live
The launch is here! We're still by your side, supporting and managing your tech, ready to troubleshoot if something needs extra attention. Tech won't be a concern for you while you focus on selling.
Types of Launches
Video series
Challenges
Virtual summits
Webinars
And more!
What We Can Do
Automation/Flow design
Landing page design and development
Automation/campaign setup
Sales page design and development
Affiliate program setup
Video tech setup and support
Graphic design
And more!
Curious to see if working together would be a good fit?
Let's hop on a 20-minute call. Tell me all about your vision and I'll give you a peek into what you need and how we can support you!